Your neighborhood martial arts academy in Hagerstown, MD
We're now open and enrolling. Contact us today and get information about our awesome web special!

Welcome to Tiger-Rock Martial Arts of Hagerstown MD!
When it comes to world-class martial arts training, no one does it better than Tiger-Rock. Since 1983, thousands of kids and adults have trained at our academies. With over 150 franchises in 30 states, Tiger-Rock Martial arts is the leading martial arts organization in the United States.
Tiger-Rock Martial Arts of Hagerstown offers taekwondo lessons for kids and adults ages 4 and up. Whether or not you have experience in martial arts, we invite you and your family to train at our academy.
Become more focused, fit, and disciplined with martial arts
Enrolling into a martial arts class can be a life-changing experience. So many students, both young and old, have improved their ability to focus, their health, and their discipline at Tiger-Rock.
Focus is a major part of taekwondo instruction. Our instructors teach the value of making sure you concentrate and follow directions. You will learn to pay attention to detail as you learn the various moves and patterns on the mat. Unsurprisingly, a lot of this will translate from the mat to other aspects of your life, whether it is work, school, or just chores around the house!
Martial arts training can make you healthier, too! Taking martial arts classes can improve your cardiovascular health. It's almost like going to the gym! Plus, martial arts can help practitioners lose weight, tone muscles, and build core strength. For kids, it is a great after school activity to keep them active. For adults, martial arts is a great way to relieve stress after a long day.
Finally, martial arts will help you become more disciplined. You will make certain changes to adapt to the martial arts lifestyle. From additional punctuality to changes into your diet, martial arts training can help transform you in more ways than you can imagine.
Your neighborhood martial arts academy in Hagerstown MD
If you are looking for a martial arts school, karate school, or taekwondo school in Hagerstown MD, then there's only one place to go—Tiger-Rock! Families across the country love our unique approach to martial arts training, and we're excited to bring it to Hagerstown!
Here's three key things about our Tiger-Rock Martial Arts class.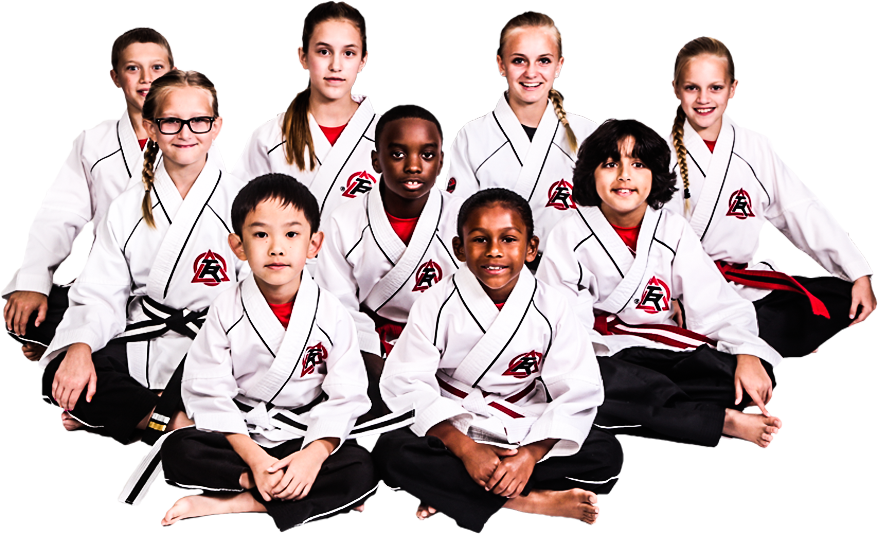 Physical Fitness. At Tiger-Rock Martial Arts, we combine the traditions of taekwondo and other ancient Korean martial arts traditions with the latest in physical fitness. As a result, students participate in a total body workout. Our training system helps improve strength, flexibility, conditioning, and endurance.
Self-defense. Self-defense is a key motivator for our students. Whether it is young kids wanting to protect themselves against bullies or adults wanting to learn how to fend off an attack, self-defense and personal protection is a key reason for signing up. Tiger-Rock Martial Arts of Hagerstown MD teaches real world self-defense. No games, no gimmicks. Just real methods and techniques you can use to protect yourself and your loved ones when necessary.
Life Skills. As above, learning is an enriching part of life. And you will never, ever stop learning. Tiger-Rock Martial Arts classes include vital life skills training. Your ability to focus, pay attention to detail, and work with others will improve as you advance further in Tiger-Rock Martial Arts training.