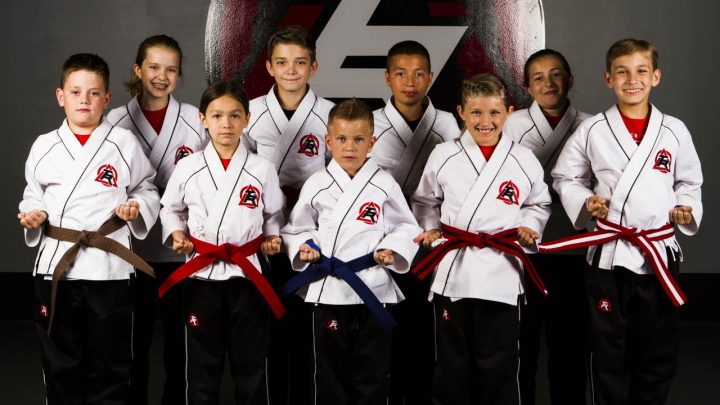 Tiger-Rock Martial Arts Academy in Hagerstown MD Welcomes You
Welcome to Tiger-Rock Martial Arts Academy in Hagerstown MD. We're a proud part of Tiger-Rock, one of the largest martial arts organizations in the country. Tiger-Rock provides the highest quality of programs, training, and service to thousands of members across 30 states. We commit to delivering programs that will truly make a difference in your life.
What Makes Us Different
Tiger-Rock's martial arts academy in Hagerstown MD has taken the martial arts experience to another level. Our programs focus on increasing fitness, artistic precision, and self-empowerment. In fact, our curriculum has been developed through countless hours of research.
At Tiger-Rock Martial Arts International, we fit your busy schedule and on-the-go lifestyle. With a diverse selection of classes and times, there are no excuses not to start today!
The Hagerstown academy has the essential elements of a great training workout. Moreover, we work diligently to stay current with the latest training methods. Given these points, we offer a wide variety of adult and youth programs to ensure that each participant gets the best experience possible.
Undoubtedly, our participants will receive the highest quality of instruction. In fact, we require our instructors to earn continuing education credits, keep up-to-date with the latest policies, and teaching methods to maintain certification. Therefore, we can provide an environment that ensures safety and enhances learning.
In addition, we require our instructors to maintain a current CPR and First Aid certification. Plus, Tiger-Rock Martial Arts also mandates academy owners conduct background checks on all academy personnel 18 years of age or older. Above all, academies place a high priority on protecting the safety of members.
Start Today!
Students enjoy the many benefits including:
There are specialized classes, specific to each group's unique classroom needs: Tiger Cubs (pre-school age 4 yrs), Juniors (6 yr olds – 12 yr olds), and Teens & Adults.
Students can start any time and blend into the academy with other beginners.
New classes are forming daily.
Annually certified instructors dedicate themselves to excellence and continuing education.
Students can move forward at their own rate and not as a class unit.
Year-round advancement opportunities
Year-round competitive opportunities and the local, state, and national level.