Our awesome kids program is now enrolling!
Attention Hagerstown parents! Tiger-Rock Martial Arts is now enrolling students for kids martial arts in Hagerstown MD! If you are a parent in the surrounding area looking for a great activity for your child, then look no further than Tiger-Rock Martial Arts! We offer kids martial arts classes for students 4 to 15 years old!
How martial arts can change a child's life
"I want my child to be able to defend themselves…"
"I want my child to be active and healthy"
"I want my child to pay attention and follow directions."
Do you find yourself saying those things as a parent? As parents, we want what's best for our children. We want our kids to be safe, healthy, and well-behaved. And guess what? Martial arts can help your child become all three of things.
Take the first step! Contact us today about our enrollment special!
Three great programs for kids
To enhance the martial arts experience, Tiger-Rock Martial Arts developed a specific curriculum for each age group.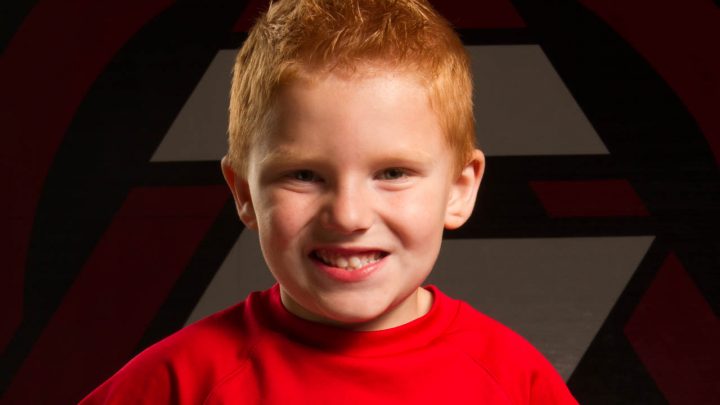 Tiger-Cubs (ages 4 and 5 year olds) serves as our early childhood development program. Young students learn the basics of martial arts. Moreover, students in this class participate in activities that focus on symmetrical, repetitive movements. As a result, students are able to have an early start at improving their balance and physical coordination. Most important, the groundwork for improvement in discipline is laid as they will be required to follow simple directions.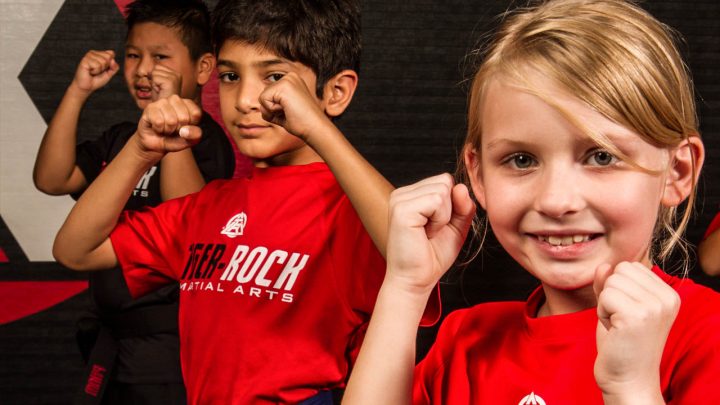 Juniors (ages 6 to 11 years old) is designed for elementary and intermediate school students. Students in this age group participate in kicking, striking, and sparring drills. Plus, students learn key self-defense techniques, anti-bullying strategies, and stranger awareness!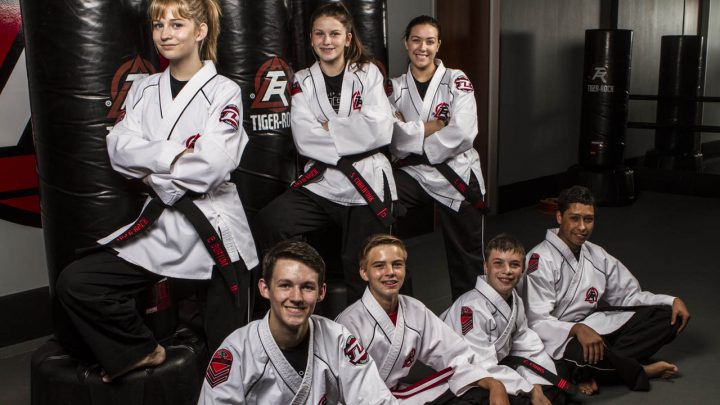 Teens (ages 12 to 15 years old) not only learn advanced martial arts techniques, but also the skills necessary to become effective in leadership and good citizenship. Designed for junior high and high school students, this program helps teens navigate the most formidable years of their life. As a result, this program helps them prepare for the next steps needed to achieve their goals in life.
Martial arts for kids in Hagerstown MD
Self-Defense. Hagerstown MD is a very, very safe community. However, there are still dangers out there that kids need to be aware of. They need to know what to do in certain situations, such as when they come face to face with a bully or a stranger. At Tiger-Rock Martial Arts, we give your child the mental and physical tools they need to protect themselves. We teach students how to effectively deal with bullies and stranger awareness. Moreover, we teach important escape and evasion techniques so your child can get out of danger and seek help from an adult.
Physical Fitness. Fitness is a major part of Tiger-Rock Martial Arts training. Our unique training system combines the latest advances in fitness with the ancient traditions of taekwondo. Thus, your child gets an incredible after-school workout. Our classes will help your child build physical strength, maintain a healthy weight, and improve their conditioning. Moreover, martial arts training is a great way for kids to stay healthy and active!
Life Skills. Listening and learning are the two most important life skills that a child will gather at an early age. That's why our kids martial arts classes focus on developing their ability to pay attention and follow directions. As a result, you'll soon notice that you're not having to tell your child two or three times to do something—they will do it the first time. Tiger-Rock parents often report that their child makes a vast improvement in behavior, focus, and discipline. It translates to many other areas to, including improve academic performance!
Taekwondo training for kids
At Tiger-Rock Martial Arts, we teach the martial arts form of taekwondo. Taekwondo is sometimes referred to as karate, but they're actually quite different. Taekwondo puts more emphasis on kicking. In fact, your child will participate in various striking drills that mostly involve kicking. However, we integrate other forms of martial arts, too, and we also feature striking and grappling exercises.
Taekwondo is the world's most popular form of martial arts. It's physical fitness, self-defense, and life skills benefits are numerous. We're confident that our kids taekwondo class will be a fun and exciting activity for your child!