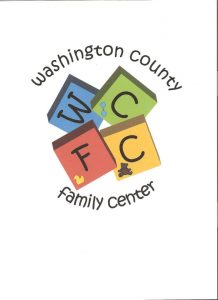 Tiger-Rock Martial Arts of Hagerstown Provides Self Defense Training to Teens
Tiger-Rock Martial Arts is excited to partner with The Washington County Family Center, located at 221 McRand Court, Suite 300 in Hagerstown, to provide self defense training to teens.  The date of the training is October 30 and will include topics such as situational awareness and personal protection.
"Research from the People's Law Library of Maryland has shown that 25% of teens have reported being in a violent relationship, and about 1 in 3 teenage girls is the victim of physical, emotional, or verbal abuse. Those numbers are staggering," stated Tiger-Rock of Hagerstown owner Stacy DeSmet. She added, "Washington County ranks as the 3rdhighest in the state of Maryland in teen pregnancy, and The National Center for Health Research reports that the worst time for the young mothers is in the first three months after childbirth, when 21% reported being abused by their male partners. We find these statistics mind-numbing, and want to do our part to bring awareness and education to help stop the cycle."
Additionally, Tiger-Rock of Hagerstown is currently doing a "Baby Basics" drive where items such as diapers, baby wipes, clothing (new or gently used), etc are being collected through October 10. Items may be dropped off at 12814-I Shank Farm Way in Hagerstown Mondays through Fridays from 10:00 am until 7:00 pm, and Saturdays from 9:00 am until 11:30 am.
"Our mission is to transform lives, both on and off the mat. By partnering with local organizations such as The Washington County Family Center, we can make a tremendous impact in many lives," stated DeSmet. "We instill upon our students to make the world a better place at all levels; city, state, country, and world. For our younger students, it's a great opportunity for them to begin to realize the impact they can also have. Simply put, this is something we do as an organization. We get involved in charitable organizations and schools and try to make the community a better place," DeSmet said.
The mission of the Washington County Family Center is to empower families to become self-sufficient through personal achievement, education, and positive parenting. Dori Yorks, Washington County Family Center Director, comments, "Everyone needs support from time to time, and the Family Center provides this for young parents and their children through education programs, parenting skill development, and partnerships such as this enrichment opportunity with Tiger-Rock, to provide our young parents with comprehensive life-skill development that empower them to reach their potential."
Since it was founded in 1983, Tiger-Rock Martial Arts has developed into one of the largest martial arts franchises with over 150 academies nationwide. Tiger-Rock Martial Arts of Hagerstown currently offers four class levels; Tiger Cubs for ages 4-5 year olds, Juniors for ages 6-11 year olds, Youth for ages 12-15 year olds and Adult for ages 16 and older.
For more information on Tiger-Rock Martial Arts of Hagerstown and its programs, please contact Stacy DeSmet at trmahgr@gmail.com.
For more information about the services available to Washington County residents at The Washington County Family Center, please call 301.790.4002 or visit http://togetherwithfamilies.org/